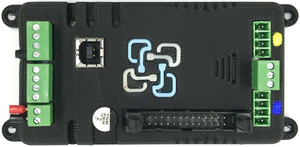 Watchmon swap (No downtime)
Sale price Price $450.00 AUD Regular price Unit price / per
Available only with agreement from Batrium.  Not for general sale.
Inside the box
1 x appropriate cover to suit customer
Changeover procedure (No shipping downtime)
No shipping downtime and with a refund on receipt of original
Batrium suggest replacement is needed
Purchase the product usually as part of a draft order

Clarify any specific requirements, eg. cover needed, dinrail, other items damaged.
We send replacement plus RMA for return of original WatchMon.  
you install the new Watchmon4
you ship the original Watchmon
we verify the stock received
we refund AUD$150 

for the original stock
Note:  If WatchMon is replaced your licence is moved to the new WatchMon.
Shipping expenses paid by customer

cart-item__original-price cart-item__price